One fabrics shop for all your needs
Fabrics online audiniaiDrim.lt siūlo išsirinkti iš daugiau nei 600+ skirtingų audinių savo ir šeimos narių svajonių drabužėlių sukūrimui bei pasiuvimui. Audinių parduotuvė pilna įvairiausių medžiagų nuo plono trikotažo, vienspalvių džersių, angoros, margų džersių, storo trikotažo audinių (trisiūlis kilpinis trikotažas), taip pat čia galima rasti Polar flyso, pūkių, megzto trikotažo ir kitų įvairių vienspalvių kilpinių skirtingo tankio audinių. Taip pat nereikėtų pamiršti paminėti, kad čia rasite visus reikiamus priedus siuvimui.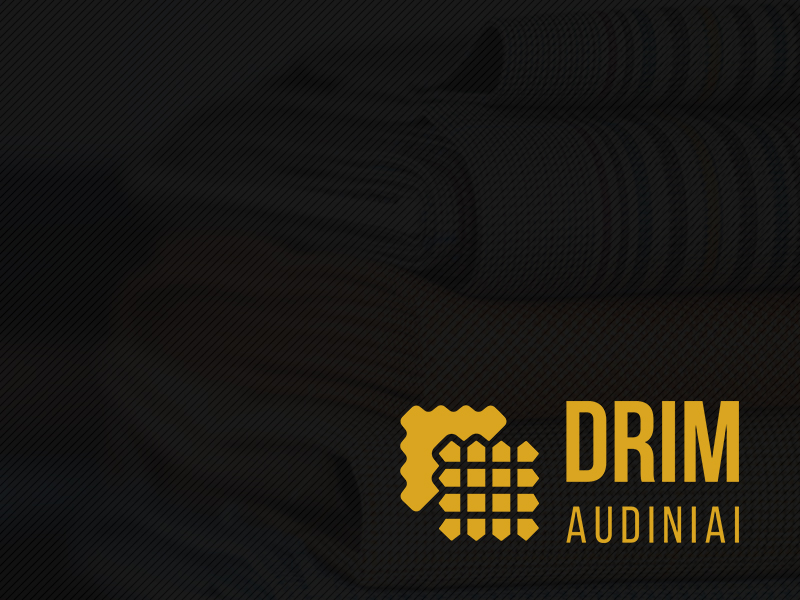 AudiniaiDrim.lt fabric store enables convenient way to select fabrics online, to see all the available materials and create a cozy home sewing or knitting cotton not only clothes, but also soft cotton blankets. With our fabrics, it is always fun to work and create something new for children with various children, characters, can also be found in monochrome fabrics or fabrics with various letters.
So do not wait and choose a bold fabrics. The fabric store is open and accessible to everyone around the clock for each individually convenient time.
You have not found what you need across the store? Write a personal message. We will help you find what you need and order what you need to implement your individual projects.
Browse the fabric store and discover the best fabrics
Why audiniaiDrim.lt fabric store your best choice?
We are very pleased that the fabric store can offer you the highest quality fabrics and that we have managed to bring a team that can quickly help each of you in such a short time. We understand that it is not very able to create something new and cozy in addition to quality, interesting, and exclusive tissue, so we try to make the tissue shop steadily supplement new goods.
Choosing the required materials at audiniaidrim.lt fabrics store is very simple. Browse the store Select the fabric you want and enter the required fabric length in meters, add the shopping cart and when you insert the goods into your account and make payment for the goods you have purchased. We will contact you with the audiniaidrim.lt manager by e-mail and inform the changed order status.
Remember that our loyal customers of fabrics shop offers discounts depending on the quantity purchased fabric. As a result, take advantage of each of the tissue store discount on quality fabrics.
Convenient shopping at the shop
The online acquisition of the fabric is much faster and simpler and a safer process than ride in the tissue store and spend long hours in the row and waste your precious time looking for what you need. In the near future, we will be able to offer filter fabrics according to their certain features. This will even facilitate the search and selection of the right goods from the fabric store. Well, now if you have already managed to find all the necessary fabrics and accessories to the shopping cart and confirm the order according to the instructions provided and wait for the fabric store consultants order confirmation. Then we will make sure that all the goods are in stock immediately send you an order confirmation and instructions on how to make payment for the goods, and the delivery of goods. As soon as you make the payment for the selected goods wait for the message from the fabric shop team. Now we will try to make the goods from the fabric shop as soon as possible to bring you to you. We still want to draw the attention of buyers that if you have not received an email (happening and so that the emails are charged with the spam section) from the audiniaidrim.lt stores necessarily the status of the order in your personal audiniaidrim.lt fabric store account.
About the AudiniaiDrim project
AudiniaiDrim - family founded fabric store.
You communicate with me (Irma) to order the goods. I am thoroughly and quickly I know the parcels and collect fabrics that turn into the clothes of your dreams over time.
AudiniųDrim history began with a love of walking in fabric stores and sewing clothes for your family members. Over time, this hobby grew into a loved one. Today I am very pleased to donate for people with smiles arising from the quality and beautiful fabrics. And what is you new to you? Share photos and your work with me.
Audiniaidrim.lt - best fabric store in your family to create needlework.
Dear, Only with your help, we hope that we will be able to offer even more different tissue quickly for you and so small steps together with you, and we will become the biggest fabric store (tiny my dream).
We are always pleased with the excellent opportunity to contribute to the creation of each new handcraft, because all the creative work of the tissues are delighted for many people. I am also pleased that the team of each of you can continue to develop this audiniaidrim.lt project and constantly supplement the warehouse for excellent, more interesting and newer fabrics. All the fabrics online are ordered cheaper only in our online fabric store. We hope that every search for quality fabrics on the Internet all the necessary materials will find the audiniaidrim.lt.
And what kind of work you created today? Share with me with excellent ideas.
Need advice or help when choosing materials in the fabric store?
Feel free to call and ask. We'll always help!
Thank you for being together with AudiniaiDrim.lt fabric store for many years!